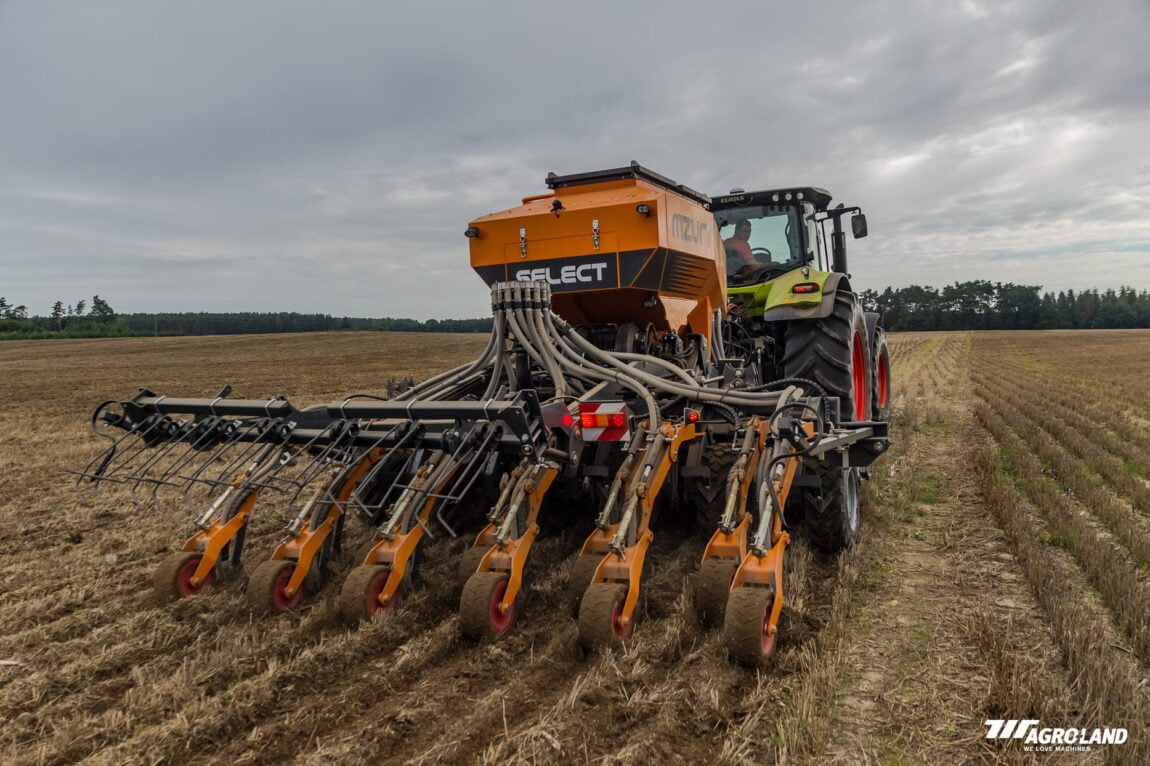 INNOVATIVE STRIP-TILL MACHINE
MZURI PRO-TIL 4T SELECT
The SELECT series implements are designed for seeding both cereals, rape, and crops grown in wide row widths, such as maize, sunflower, etc. The MZURI Pro-Til SELECT, like the basic Pro-Til implements, tills only a narrow band of soil, places seeds at the controlled depths, provides the ideal environment for each group of seeds, and helps their fast germination and healthy growth, so the seeds can utilize their full potential. It tills soil, applies fertilisers and drills in just one pass.
Specification
Dual hopper (fertiliser/seeds)
40/60%
Working speed
from 6 to 15
Hopper capacity
3400/5400 l
Specification
Dual hopper (fertiliser/seeds)
40/60%
Working speed
from 6 to 15
Hopper capacity
3400/5400 l
MZURI PRO-TIL TECHNOLOGY

The MZURI Pro-Til SELECT features quick changeover of row spacing and inter-row width done with a single push of a button. Thanks to this, users can activate or deactivate every other section. The SELECT feature is used for seeding, among other crops, maize, rape and sunflower at both narrow (36.3 cm) and wide (72.6 cm) row spacing. The wide row spacing allows very good access of sunlight to the plants, reduces competition between them and solves the problem of accumulation of plant debris between the working components of the implement. To obtain the row spacing for seeding cereals, legumes, phacelia and the like, you will activate all sections.
The SELECT option offers the control of all implement functions from the terminal. All functions and settings are controlled and monitored with the use of an intuitive and easy-to-use ARTEMIS computer.
A feature for a quick row spacing changeover, coupled with a retooling option to obtain a section for the precision drill of crops grown in wide rows, makes it easy to operate and versatile in application. The MZURI Pro-Til SELECT implements suit all types of crops and soil types.
MZURI PRO-TIL SELECT MAJOR FEATURES

Quick and easy changeover of row spacing
Hydraulically controlled tillage tines and seed coulters
Variable seed metering unit
Single and double row seeding coulters
Touch control drill management system with new RDS Artemis software
Hydraulically driven fan
Seed flow sensor
Hydraulic bout marker
Hydraulic adjustable harrow
Semi-pneumatic seed dosing
Independently pivoting seeding arms for seed coulters, with adjustable (narrow and wide) pressure wheel
Do you want to
know more?
Do you want to know more about the product?
Similar products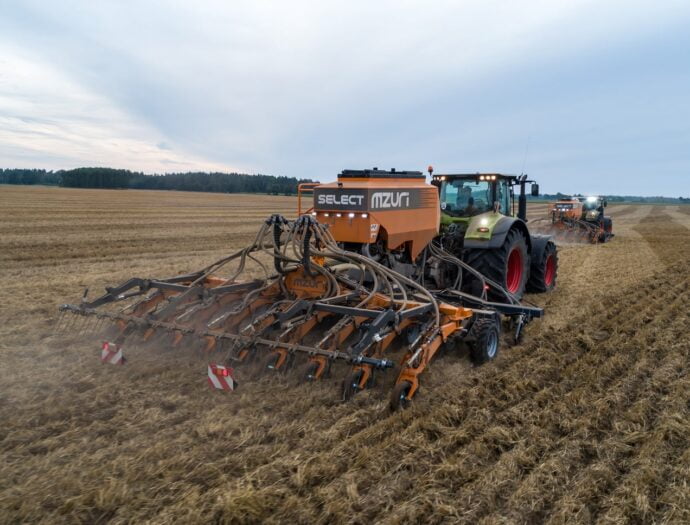 MZURI PRO-TIL 6T SELECT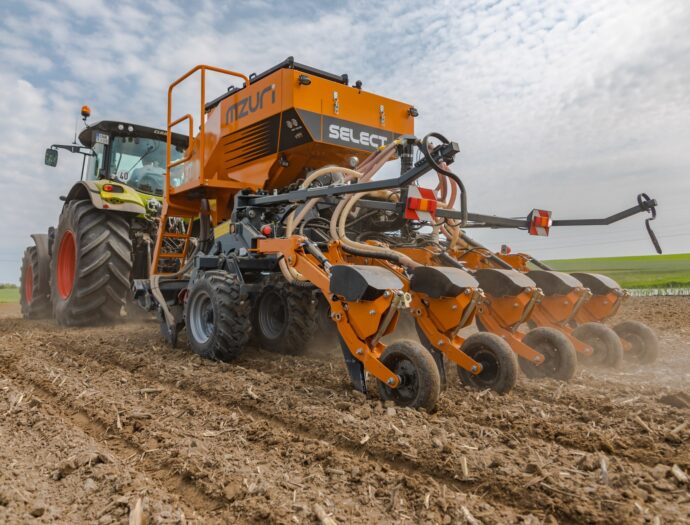 MZURI PRO-TIL 3T SELECT
test