PRO-TIL
AGRICULTURAL MACHINERY FOR STRIP SEEDING MZURI PRO-TIL
Mzuri PRO-TIL
The Mzuri Pro-Til are implements for tilling narrow strips of soil, applying fertilisers to the entire depth of the cultivated strip, and sowing seeds at a controlled depth in a single pass after harvesting the forecrop. The tillage tines or legs and recompaction wheels are staggered alternately in two rows to leave large spaces for post-harvest residue to flow through. Each tillage leg and drill coulter is controlled independently by hydraulic arms to ensure accurate pressure is applied on each section. This guarantees a precise drill depth.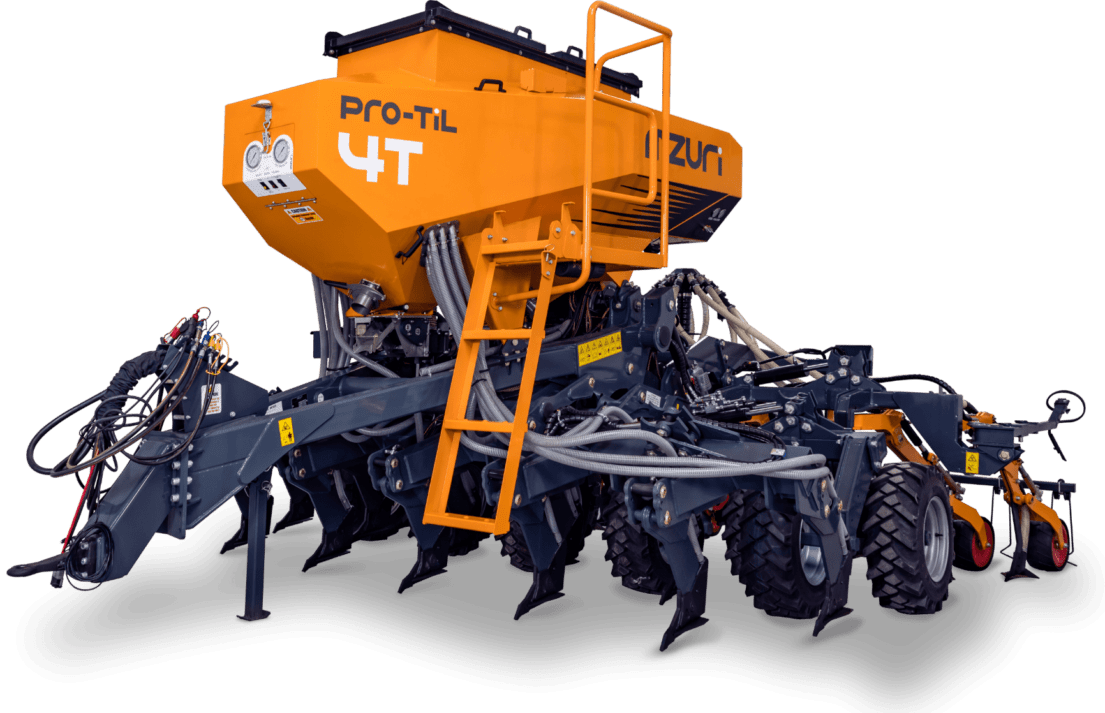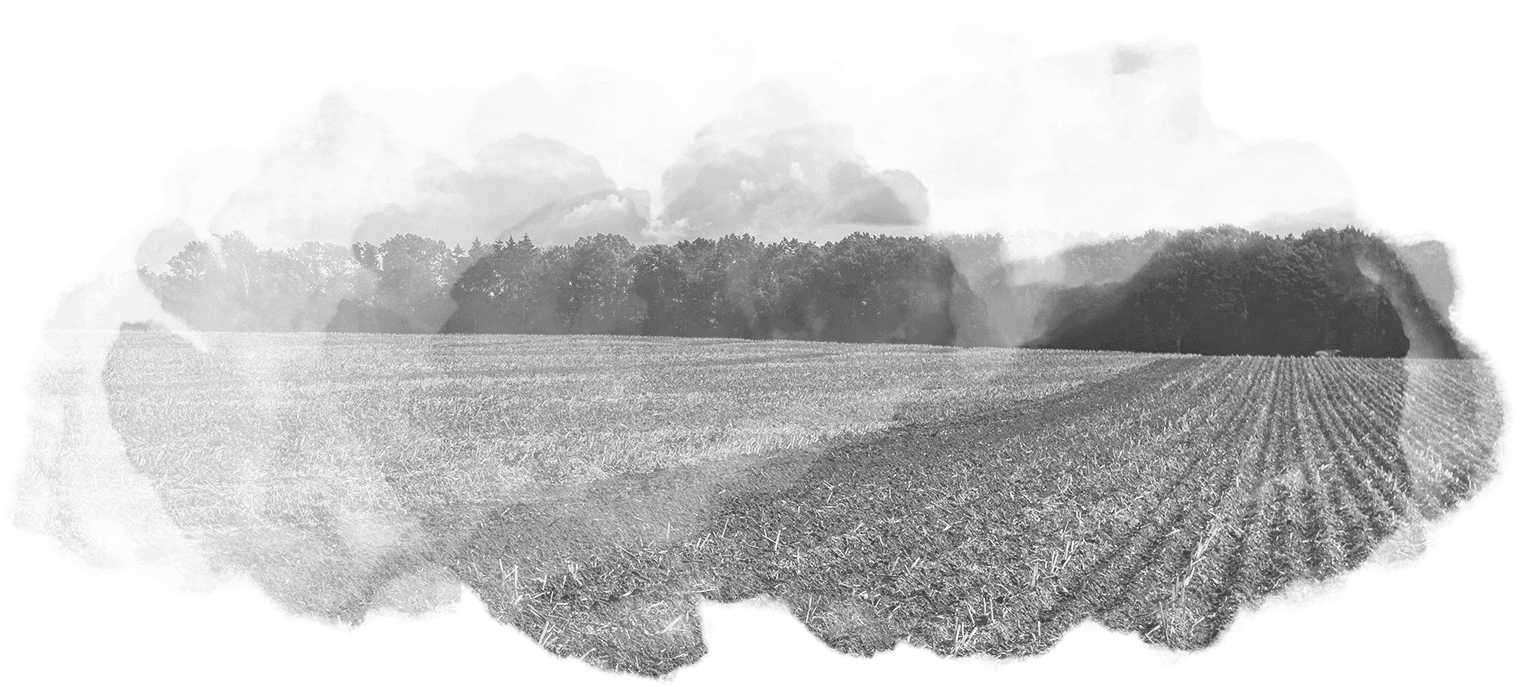 AGRICULTURAL MACHINERY FOR STRIP SEEDING MZURI PRO-TIL

Tillage tines controlled with hydraulic arms
Variable seed metering unit
Single and double row seeding coulters
Hydraulically driven fan
Seed flow sensor
Hydraulic bout marker
Hydraulic adjustable harrow
Semi-pneumatic seed dosing
Artemis RDS drill management system
Independently pivoting seeding arms with seed coulters, hydraulically operated, coupled with adjustable pressure wheels
hydraulicznie, w połączone z regulowanym kółkiem dociskowym
ADDITIONAL OPTIONS FOR EVERY MZURI PRO-TIL SEED DRILL

Discs with hydraulically adjustable cutting depth
Each of the MZURI PRO TIL implements can be fitted with a set of discs to cut through the post-harvest residues of a forecrop plant. This allows the machine to work without the risk of plant matter clogging the tines and drill coulters. Their working depth can be adjusted directly from the tractor cab. Each disc is spring-controlled to exert adjustable pressure as standard. The devices use a pivot system for easy continuous work in turns and on headlands.
Reinforced wheels
A set of wheels for the Mzuri Pro-Til can incorporate reinforced tyres and wheel assembly with welded rims for increased resistance to stone impact. Buying the reinforced wheels will definitely extend your machine's life and eliminate the length of possible downtime.
Optional fertiliser and seed hoppers
The MZURI implements can be supplied with single (300 litres) or dual (2 x 300 litres) fertiliser and seed hoppers, e.g. for intercrop seeding. Dual hopper with a total capacity of 600 L; seeding at 15 km/h – productivity: 12 ha/hr. With the option of a dual hopper, the unit can simultaneously drill seed and fertiliser, or be used as a fertiliser spreader and fertiliser applicator. The dual applicator used in the machines allows the simultaneous seeding of two different products without the need for mixing them and in separate doses. The applicator dosing units can be adjusted for seed placement either into the soil or onto its surface.
Central lubrication system


The central lubrication system is used in MZURI units to extend their life and reduce to a minimum the time to prepare a machine for work. It reduces the machine's daily maintenance workload to a great extent. The design of MZURI machines requires many links between parts and working assemblies. Articulated and rotary joints are the most common. MZURI units are designed to work in the heaviest soil conditions with high static loads, and impact loads acting on working components, which are thus exposed to wear. You can keep your machines running efficiently by lubricating them regularly. Unfortunately, there is not always enough time on the farm to do this. Here, the central lubrication system comes to the rescue. It consists of:- An electric, programmable piston pump with a grease container.

– A set of distributors for dosing precisely the right amount of grease to each pin individually. Each distributor works with 8 to 16 lubrication points.

– A set of flexible supply hoses for carrying lubricant from the distributors directly to the pins and mechanical knobs, for example, the seeding depth regulator.

– A set of hydraulic fittings for easy coupling the hydraulic hoses, which run from the distributors to the pins to be lubricated.

– A tube for topping up the grease container.
Would you like to learn more?
Do you want to know more about the product?